Morgan Miniatures – Ye Old Spye Inn Model
There is a current resident of Morgan, NJ who has an amazing ability for model making.  Joseph Siwiec, a retired tool and die maker by trade, has made numerous types of models for his model railroading hobby as well as his model ship building hobby.  His daughter Sue, a Morgan-NJ.org contributor, very proudly tells that her amazing dad created a model of Morgan Lumber for his railroad!  His ship models are simply amazing.  Of note are the USS Constitution ("Old Ironsides" once skippered by a Morgan resident – see to-be-reposted write-up about Commodore Conover), the Rattlesnake (a privateer ship), and a ship cross-section. All models are as accurate as possible and as detailed as possible.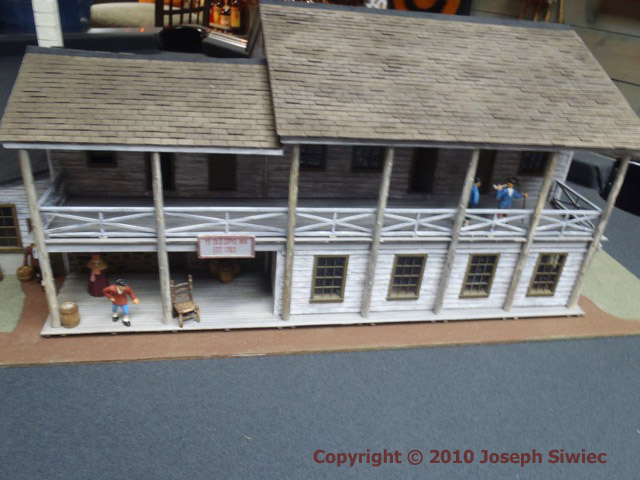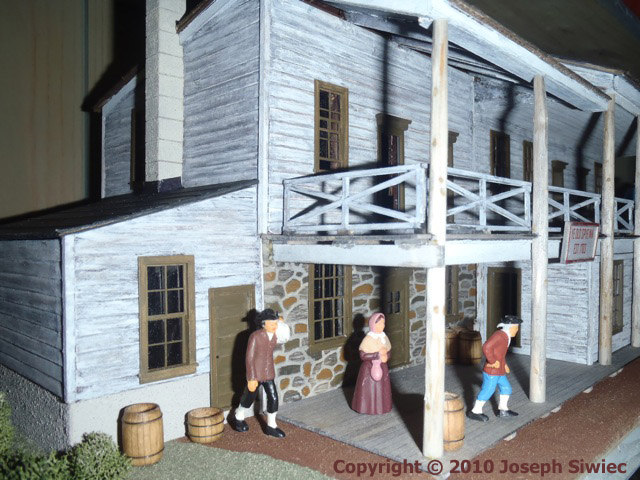 Joseph is also a Revolutionary War buff – especially regarding events/locations involving Morgan, the Morgan Family and the Old Spye Inn.  With respect to model making, he tied his two interests together and just out did himself.  Here are some additional photos of his latest masterpiece, Ye Old Spye Inn.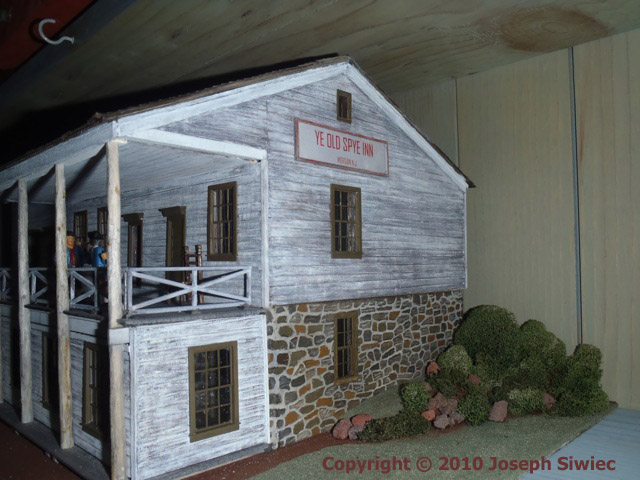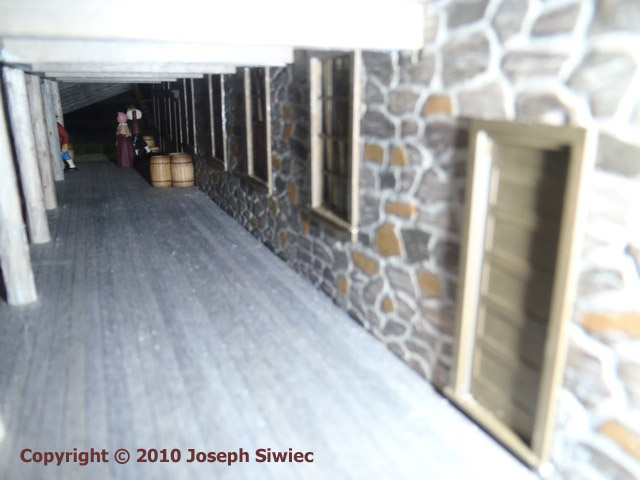 Note that the model can be configured to have the open porch on the bottom or the closed porch.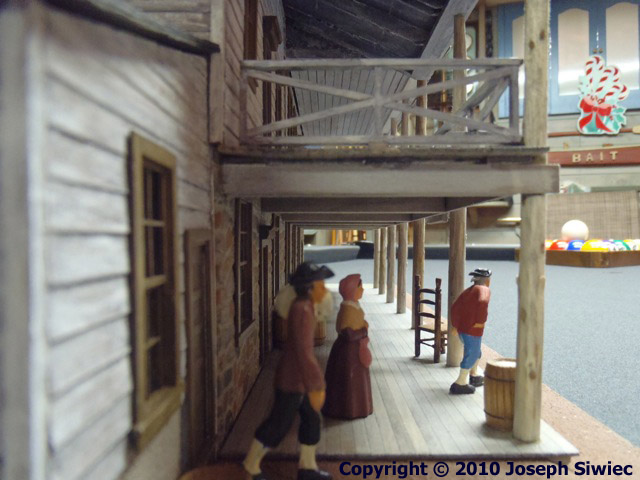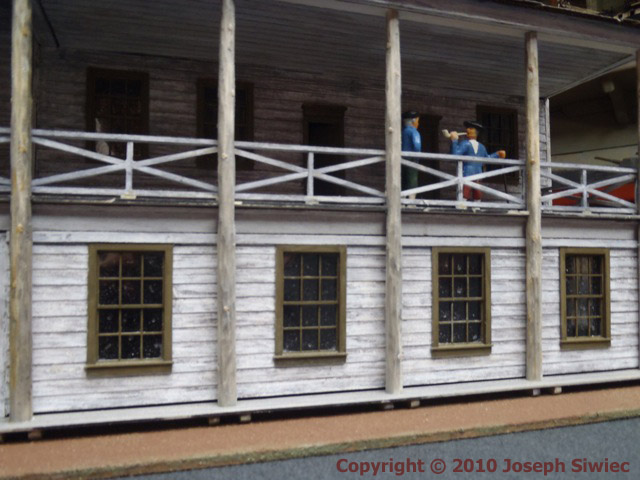 Joseph, and daughter Sue, searched far and wide for photos from all angles of the Old Spye Inn so the model could be made as accurately as possible.  This web site was able to provide some images provided by other Morgan-NJ.org contributors as well as some dimensions.  As you can see, Joseph did a spectacular job and all of this in just a few weeks.  Simply amazing!
Here is Joseph Siwiec next to his latest masterpiece, Ye Old Spye Inn.  In this photo, you can get an idea of the scale of the model.  It looks so big in the previous photos!
Mr. Siwiec brought his model to the August 2011 gathering at Teddy's Bar.  Later I was able to visit with the Siwiec's and see it for myself. In the meantime, Mr. Siwiec had created two other Morgan models – see the Morgan Station & Railroad Bridge page!
Originally posted on November 29, 2010.