Morgan Memories – Burned Out T. A. Gillespie Loading Company Locomotive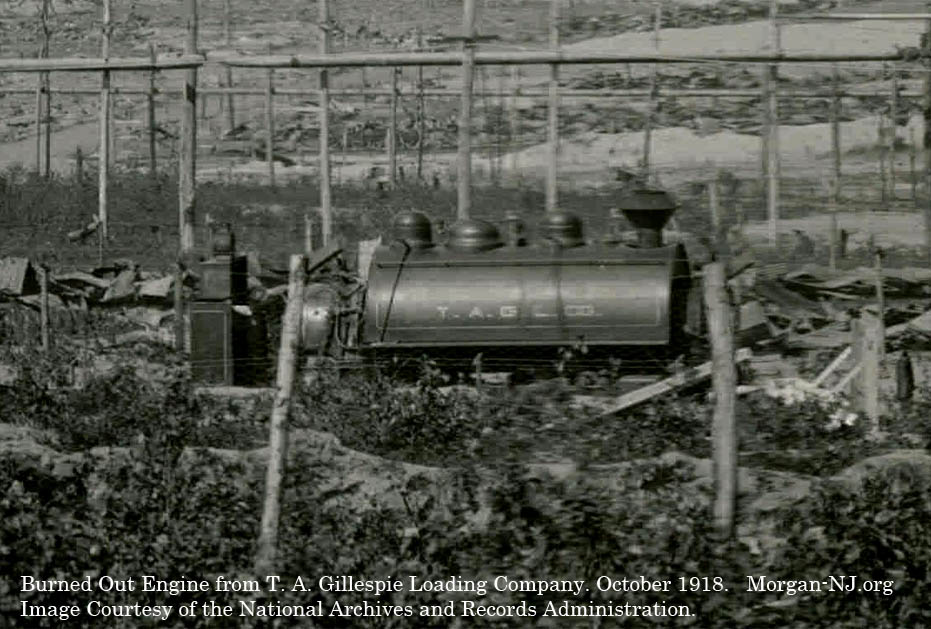 In much like a "Where's Waldo" image, buried deep in plain sight in large panoramic image of the aftermath of the destruction of the great T. A. Gillespie Loading Company (also known as "The Morgan Plant") in October 1918 is the remains of a railroad tank locomotive.  As unbelievable as it sounds, in the area surrounding present day Eisenhower School in Sayreville, NJ, was nearly 45 miles of railroad tracks whose sole purpose was to facilitate the loading of artillery shells in support of the United States and its allies in the Great War (later designated as World War I).  A tank engine would have been the perfect engine for the limited railroad contained within the plant.  With no separate tender to hold coal and water, it was the ideal locomotive type for moving freight cars around.
Hopefully someone like my school friend Ken will be able to identify the make and model of this engine.  When they do, I'll update this page.