Morgan Memories – Then and Now – Aftermath of the 1918 Great Explosions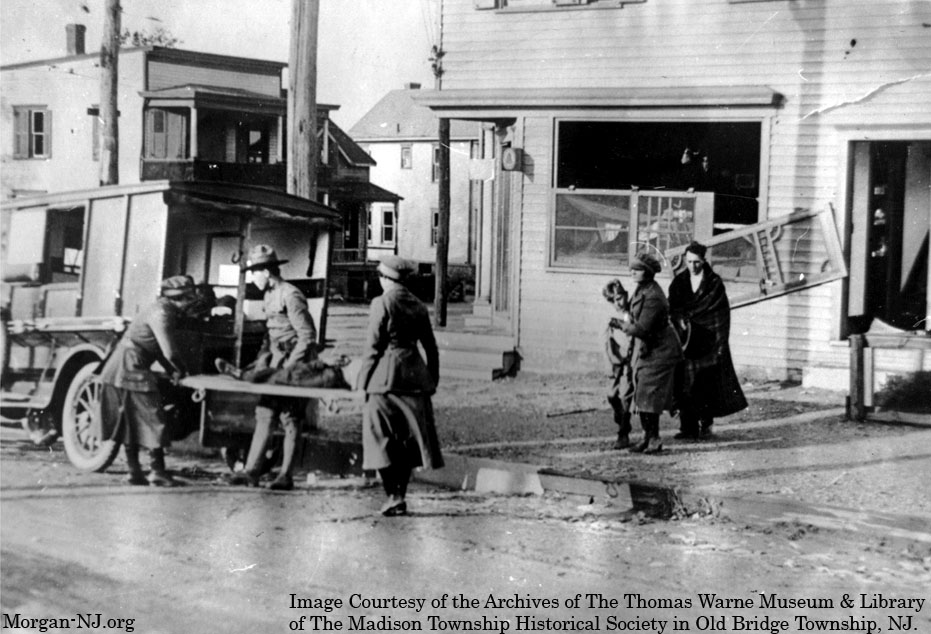 Located just one mile from the many blasts which occurred between October 4 and 6, 1918, here is a place the citizens of South Amboy and nearby Morgan, NJ should recognize.  It took me a few minutes to realize where it was then took me nearly two years before I could go there and snap a photo of it.  On my trip to Morgan during the last weekend of August 2011, I took the below photo showing what this location looks like today.  The above photo was taken during the relief effort which took place in the aftermath of the Morgan located T. A. Gillespie Loading Company destruction in the waning days of World War I.  Here we see a person on a stretcher being put into an ambulance.  Note the military uniform and the blown out windows and doors.  Martial Law was declared and everyone ordered to evacuate the town.  The magnitudes of the blasts were so great that windows were blown out as far away as Manhattan some 23 crow flying miles away!
Figured it out yet?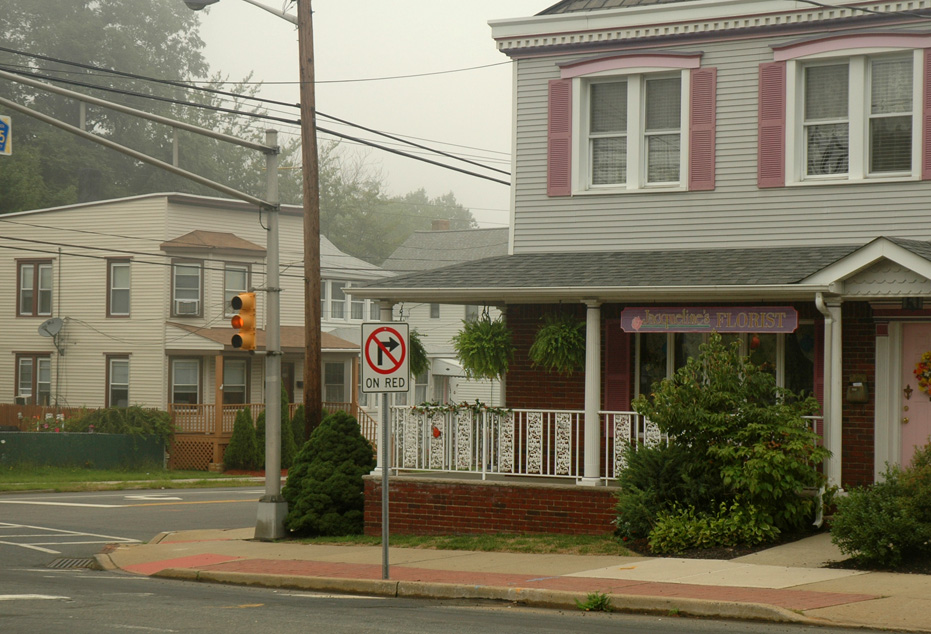 It is the south east corner of the intersection of South Pine Avenue and Bordentown Avenue in South Amboy.  This photo is looking northeast across South Pine Avenue toward present day Jacqueline's Florist and Gifts, my mother's favorite local flower shop.
Originally posted on September 9, 2011.